What's inside a Natural Pet Shop treat box?
Our most popular natural treat box is the MegaBox- this includes 5-7 packets of Natural Dog Treats and either 1 premium or 2 standard eco-friendly toys.
  ~100% natural ingredients - most treats are single protein
  ~Wheat, gluten and grain free. No added nasties!
 ~EN13432 Certified Compostable & Biodegradable treat packaging
 ~Eco-friendly quality toys - made from
natural, recycled or sustainable materials
 ~Suitable for all dog breeds
 ~Moneyback guarantee- Your dog will love it
or we'll give you your money back!!
How many natural dog treats are there in each packet?
So that you know exactly what you're getting we have included pictures of all our
tasty natural treats below, showing how many come in each pack.
As these are natural treats they will often come in different shapes and sizes,
but importantly, we always make sure there is a similar weight in each packet.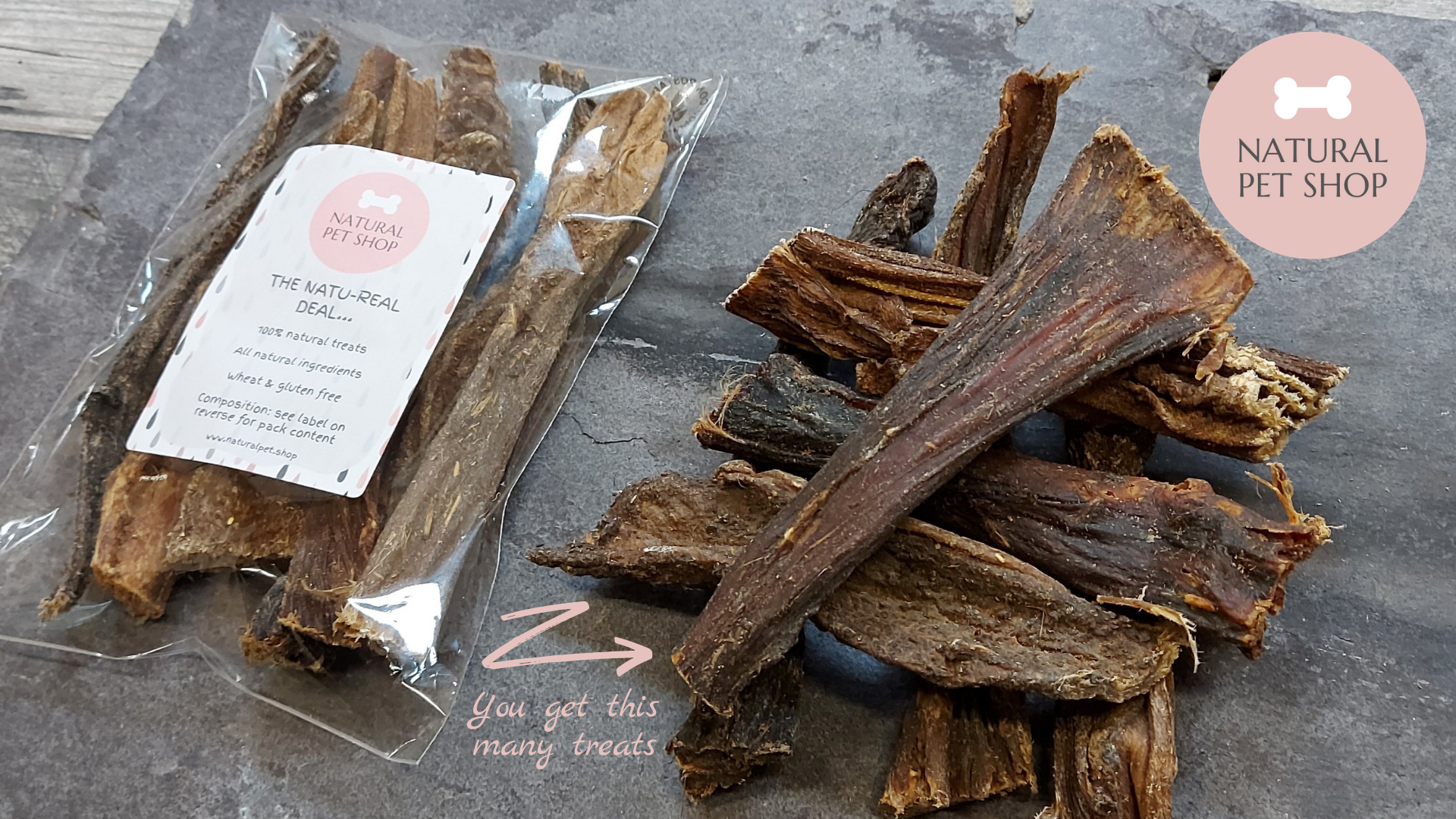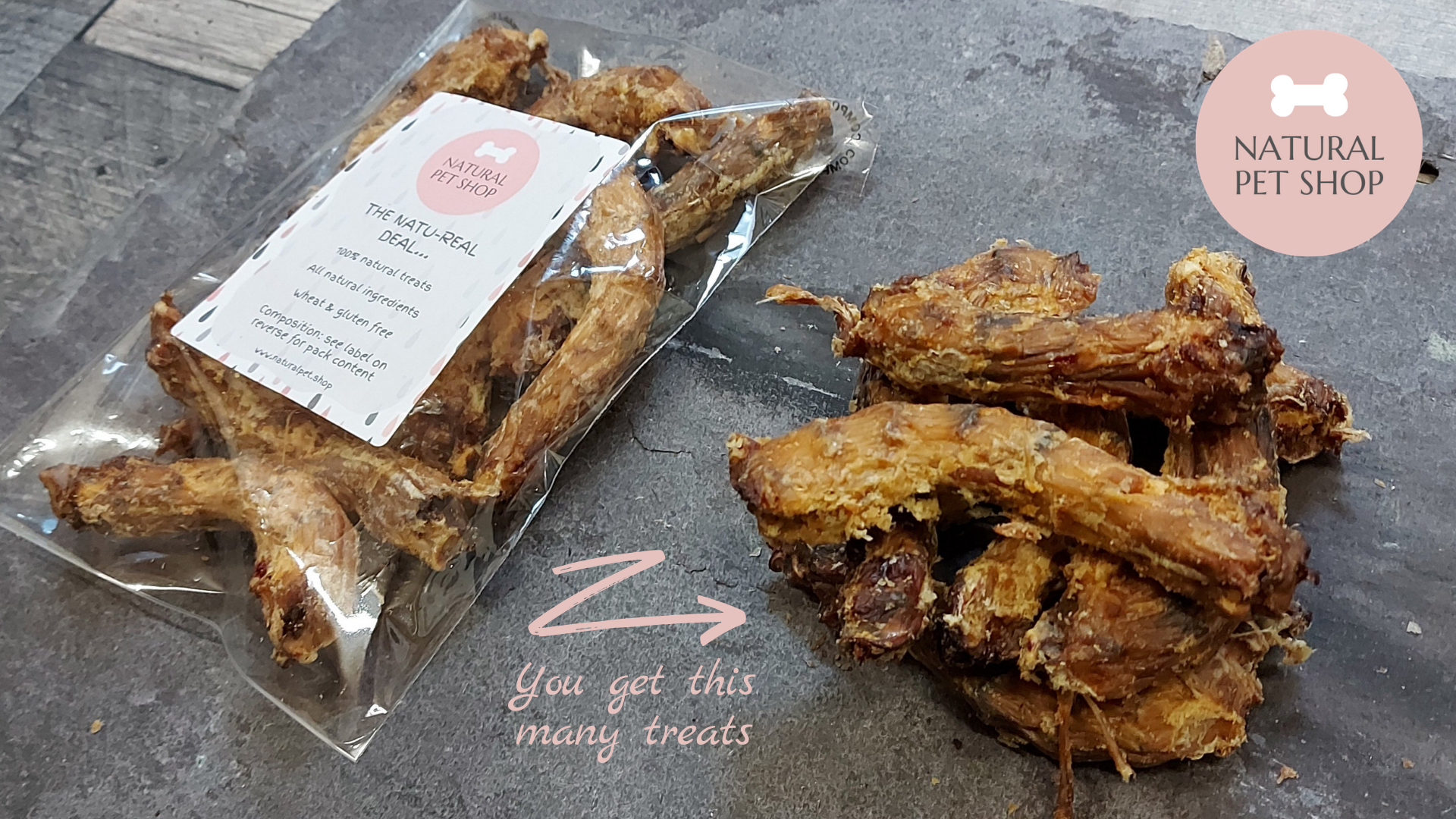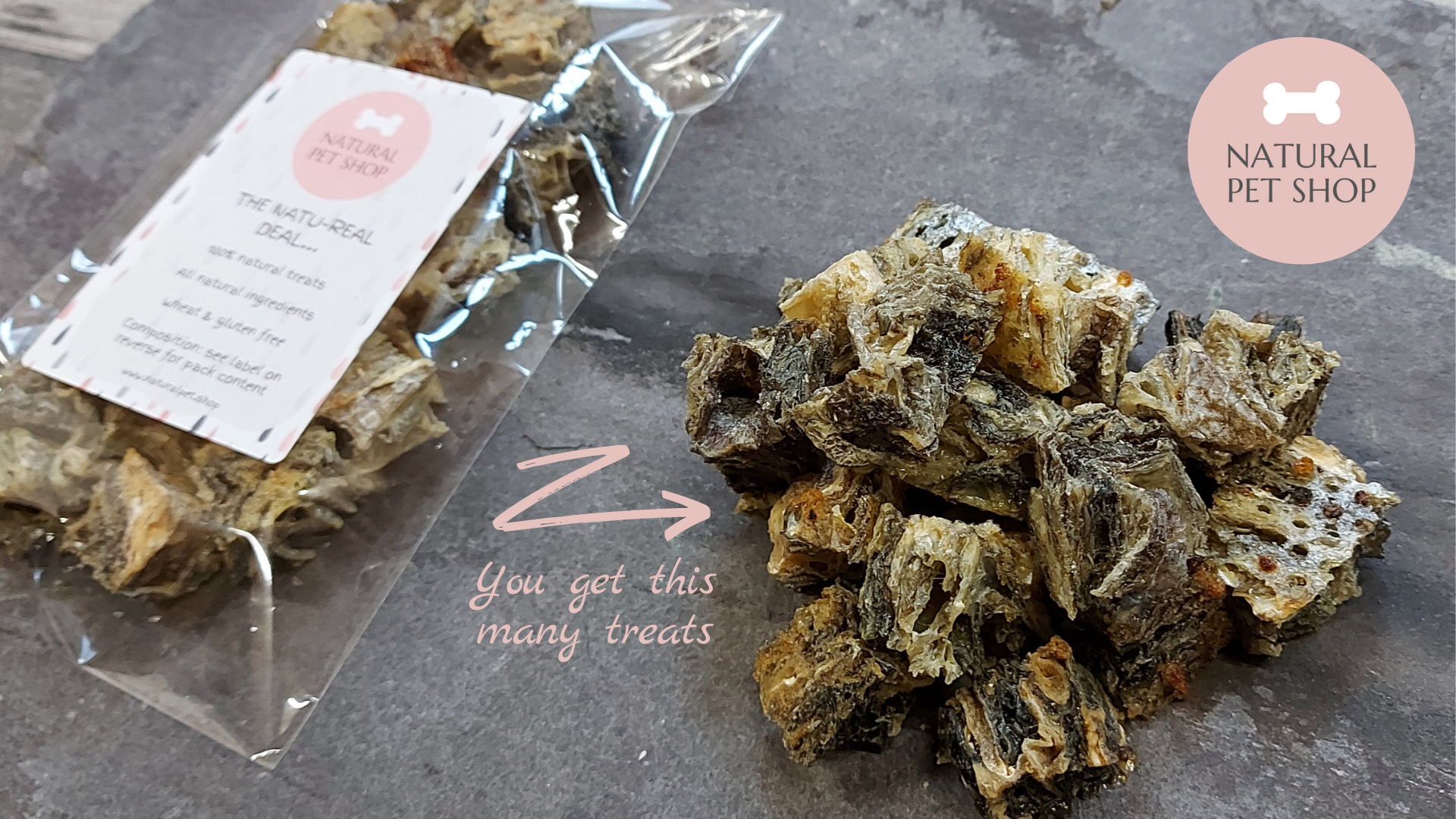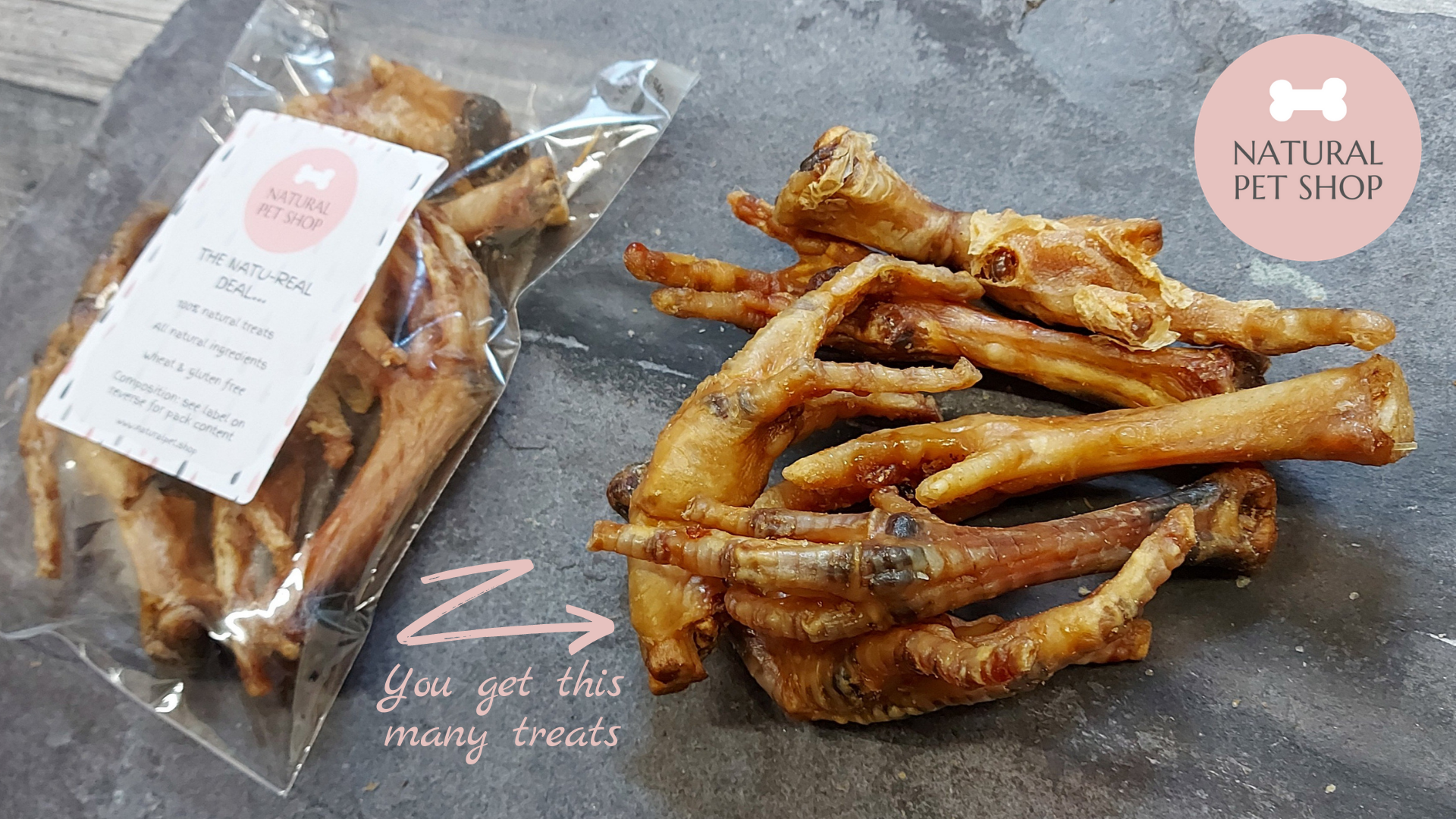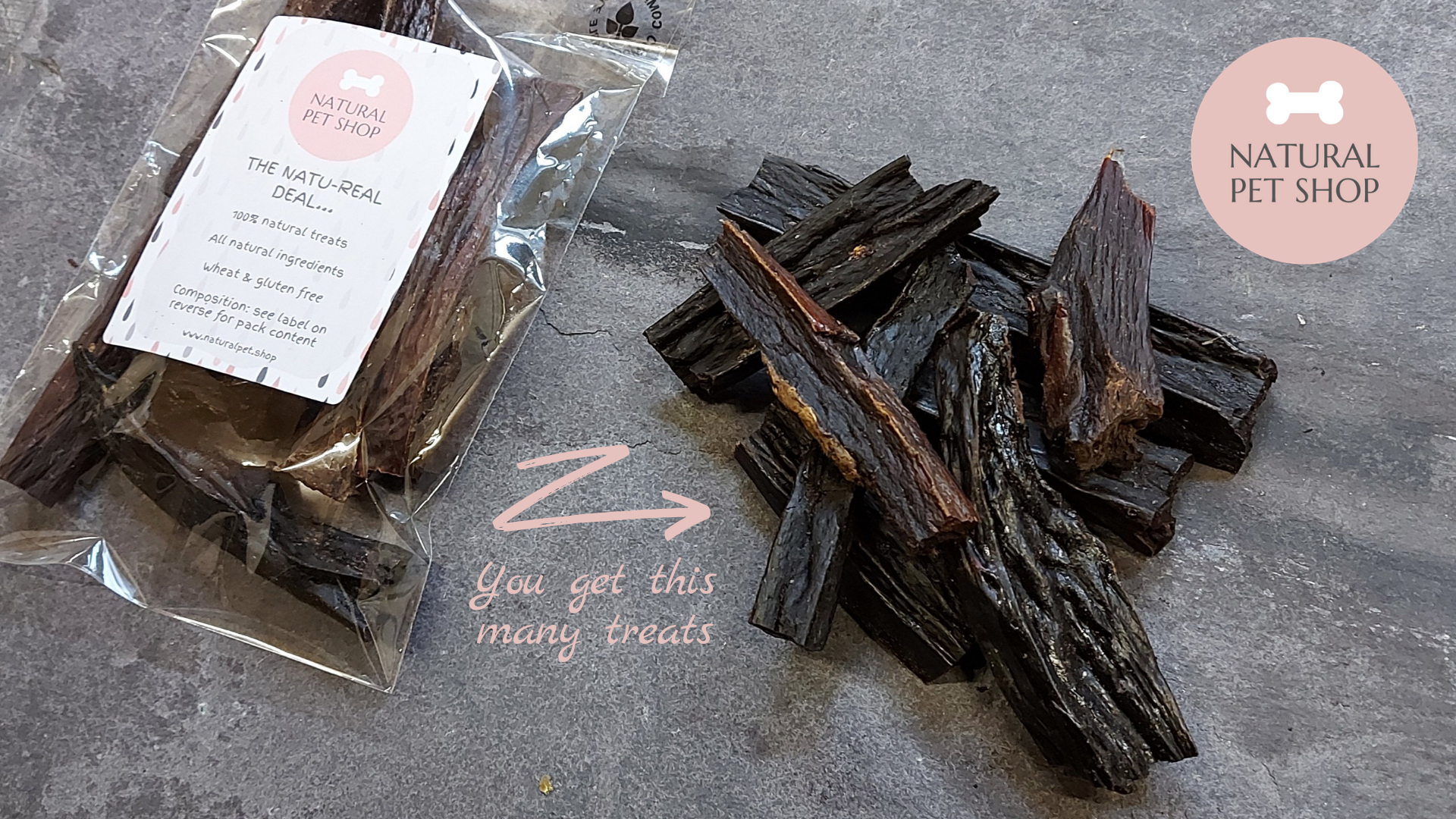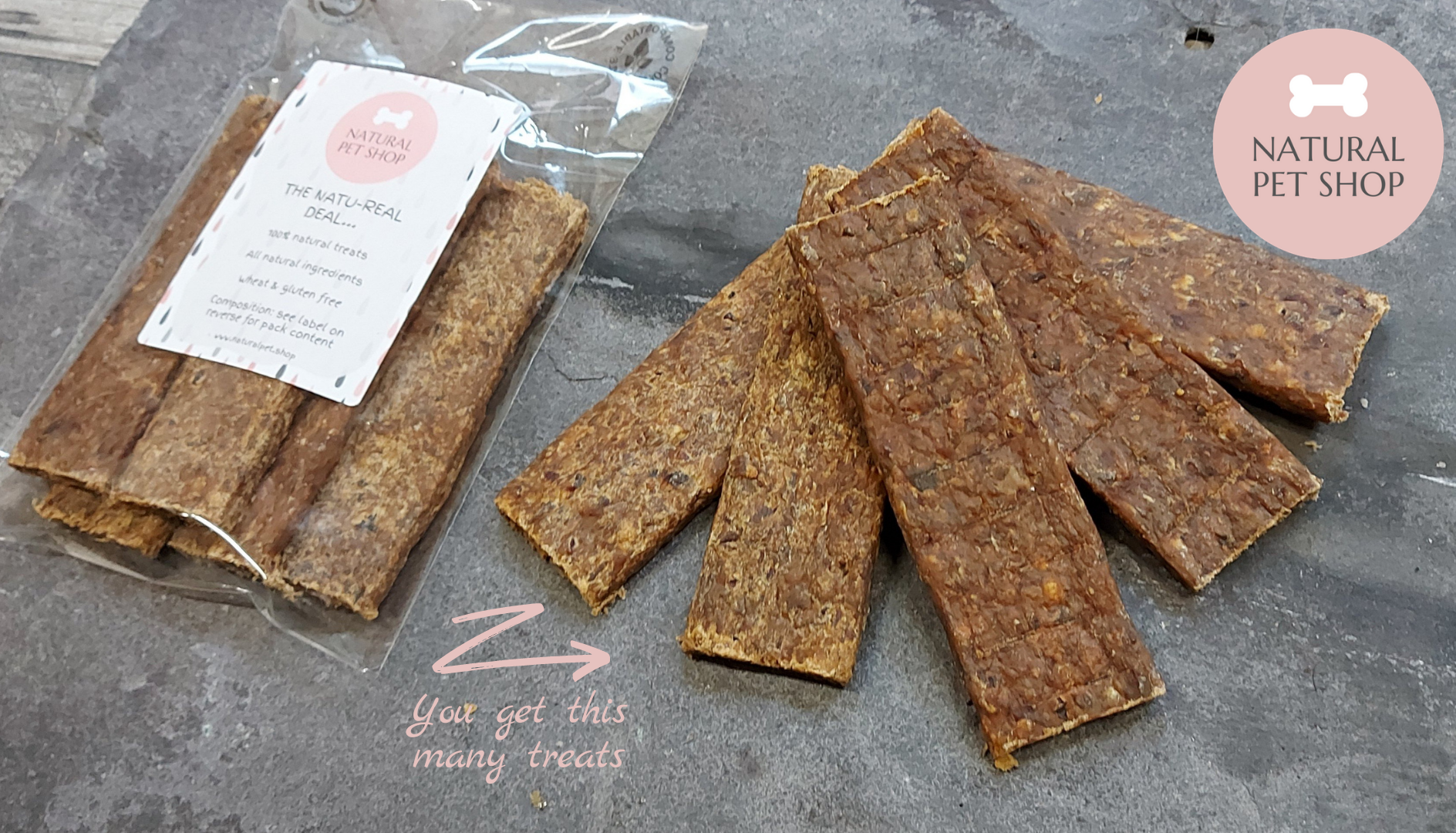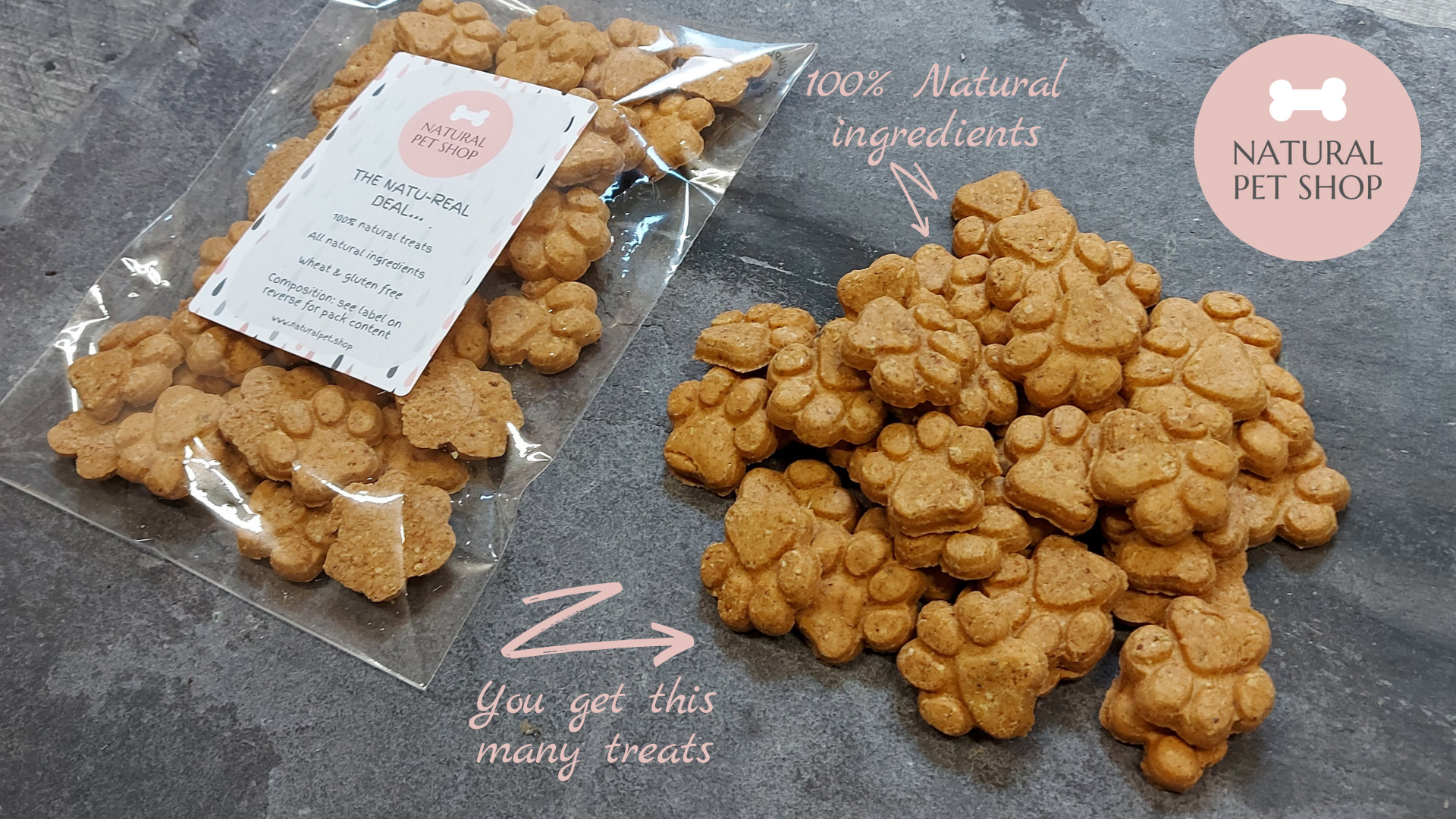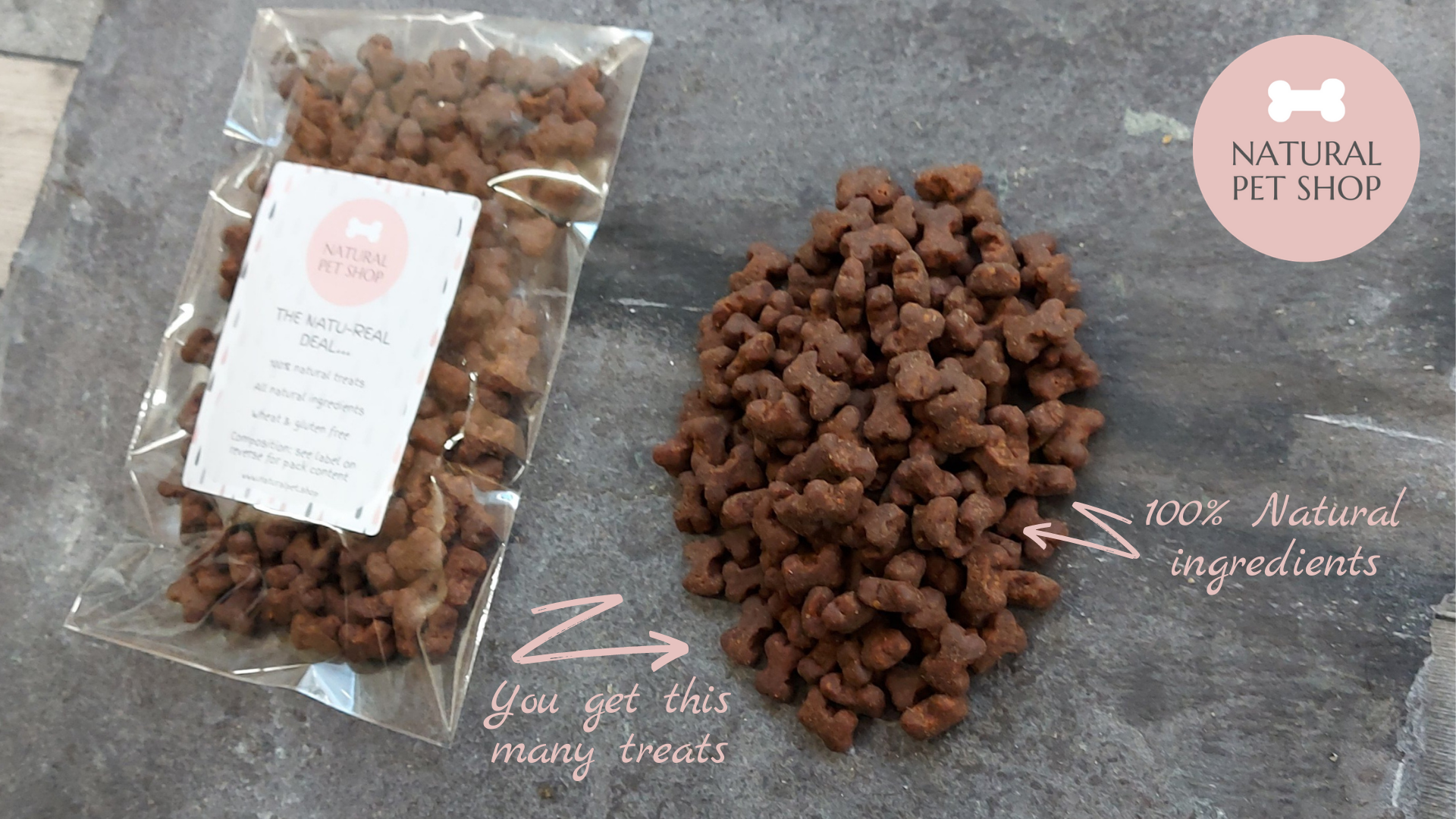 Duck & Sweet Potato Nibbles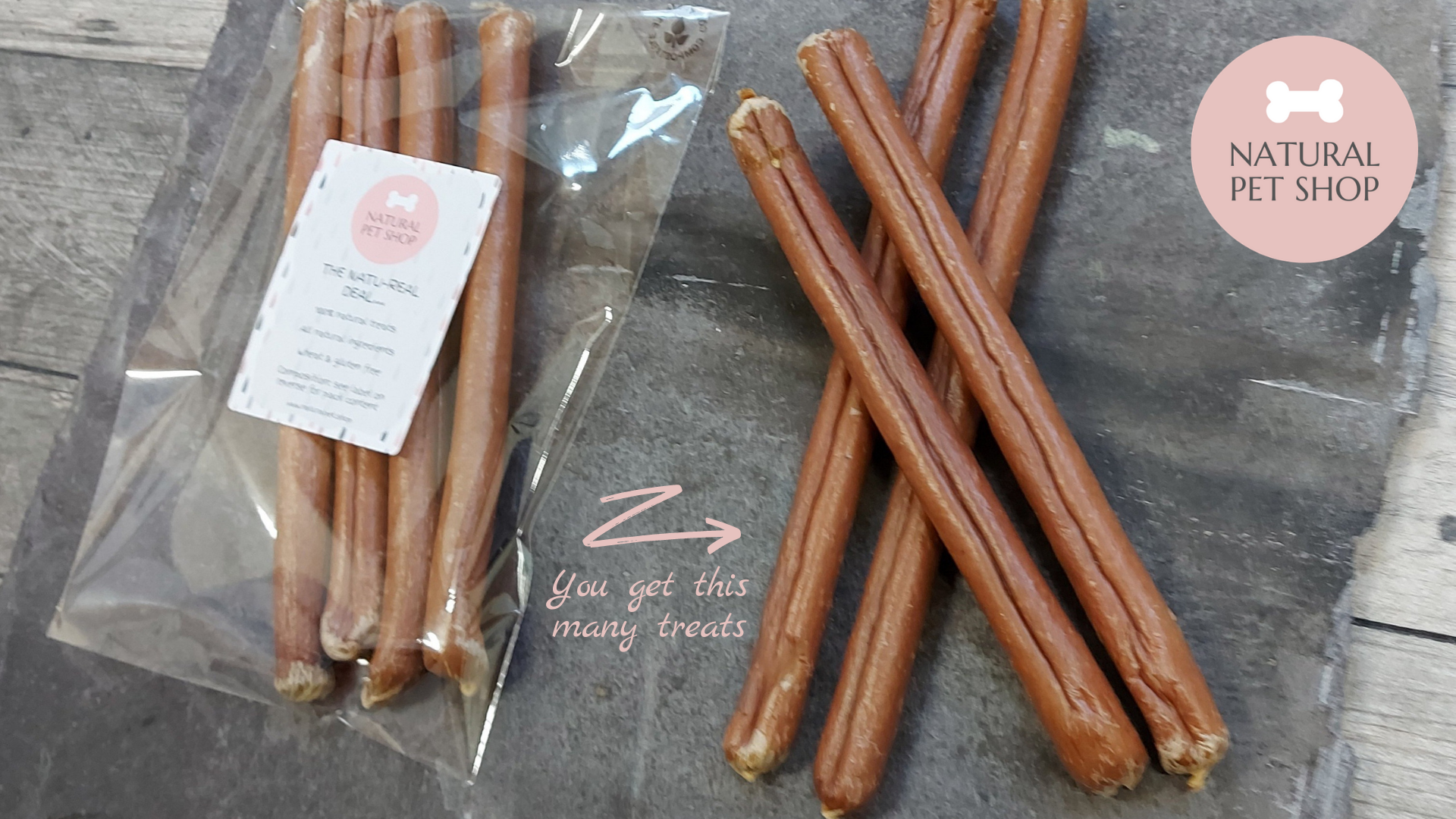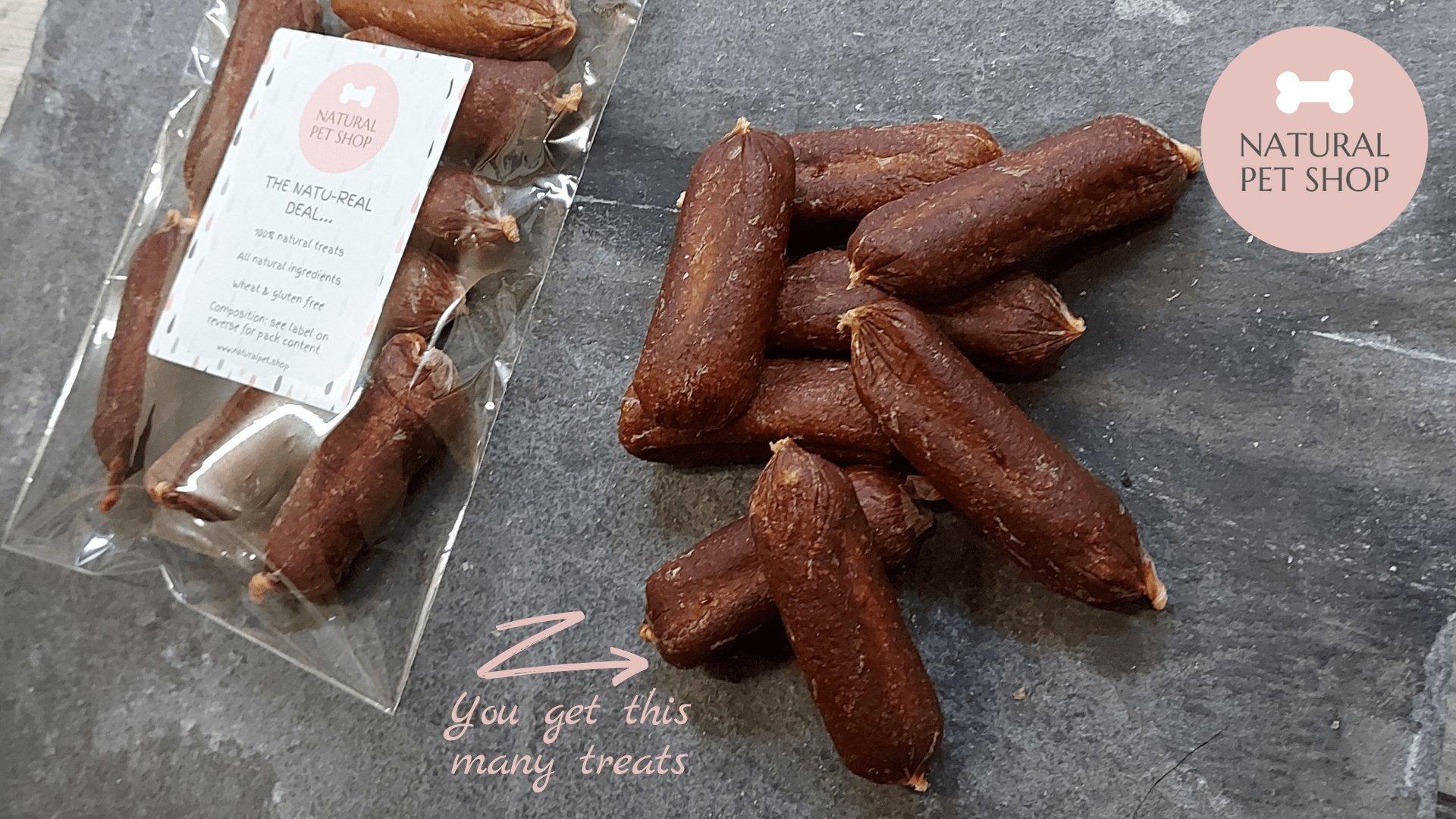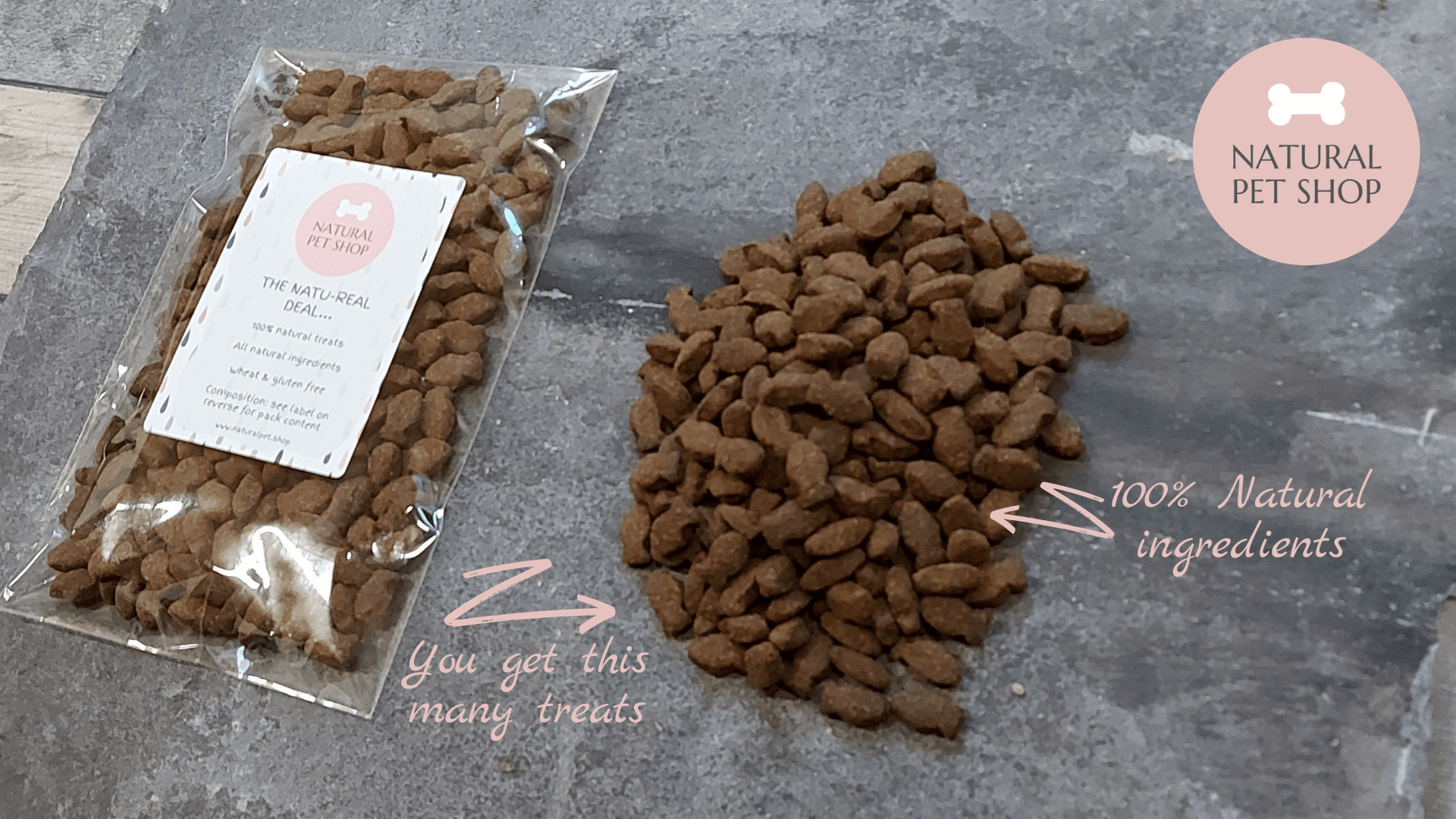 Salmon, Trout & Sweet Potato Nibbles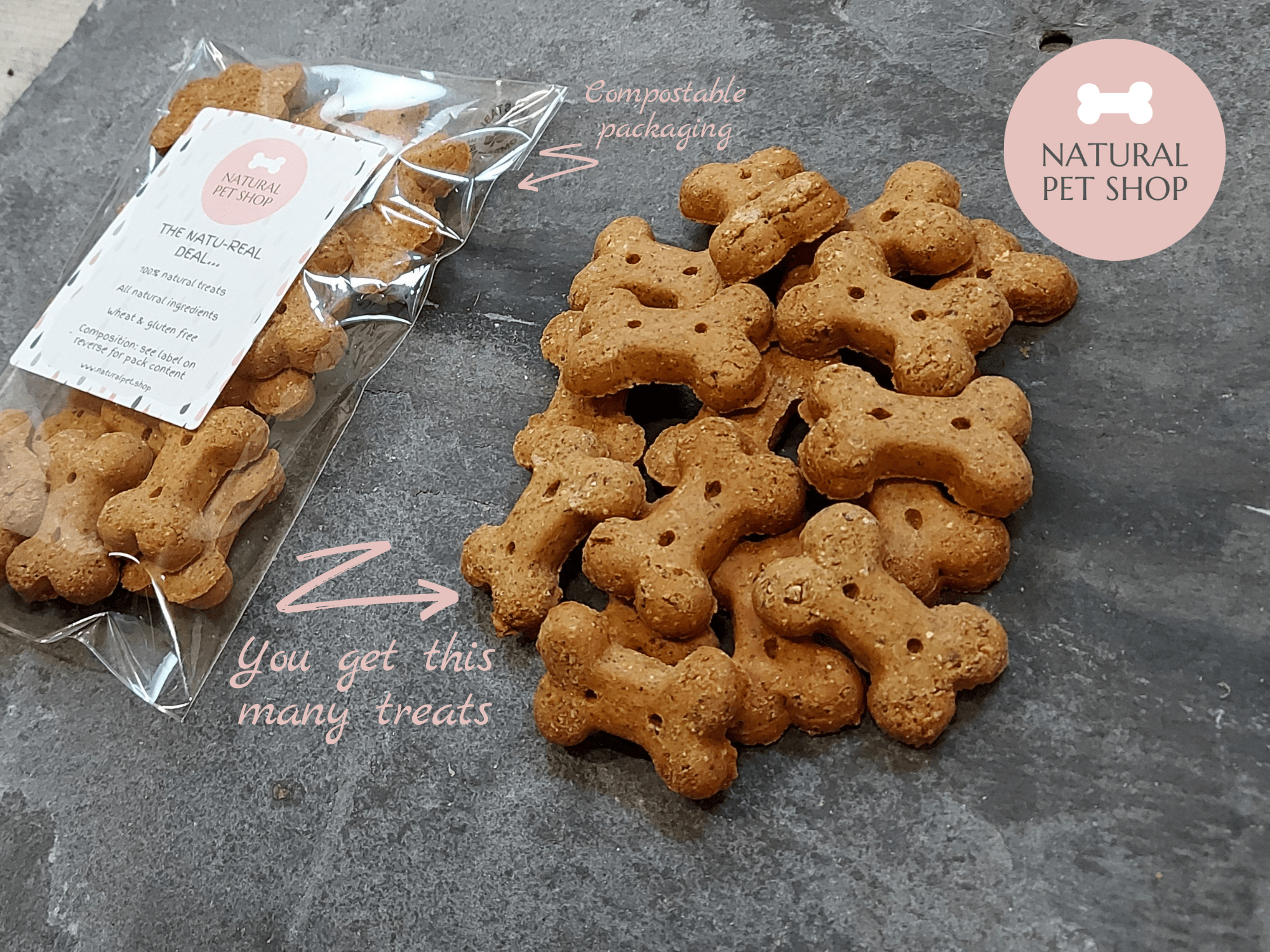 Banana, blueberry and apple biscuit bones.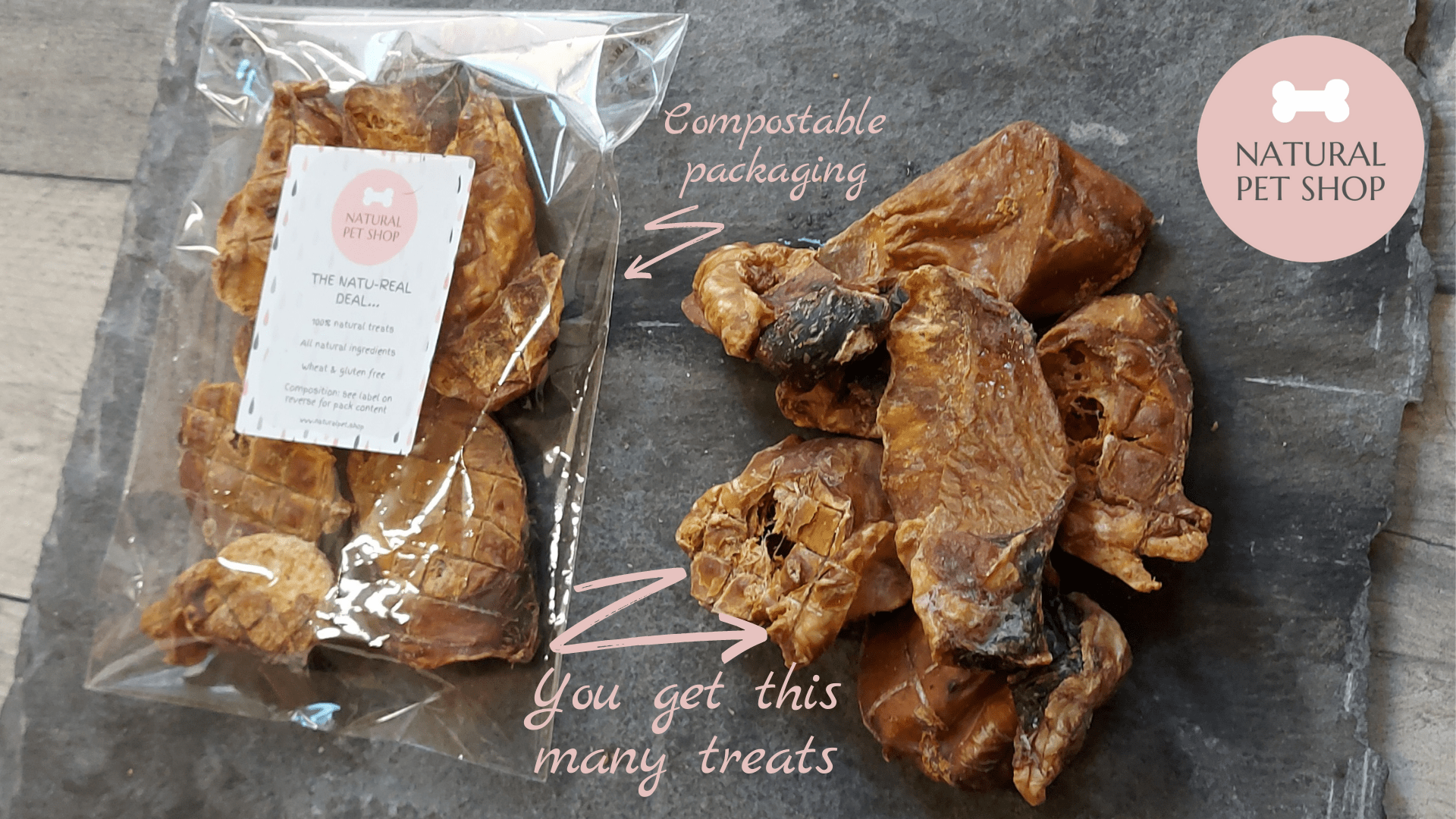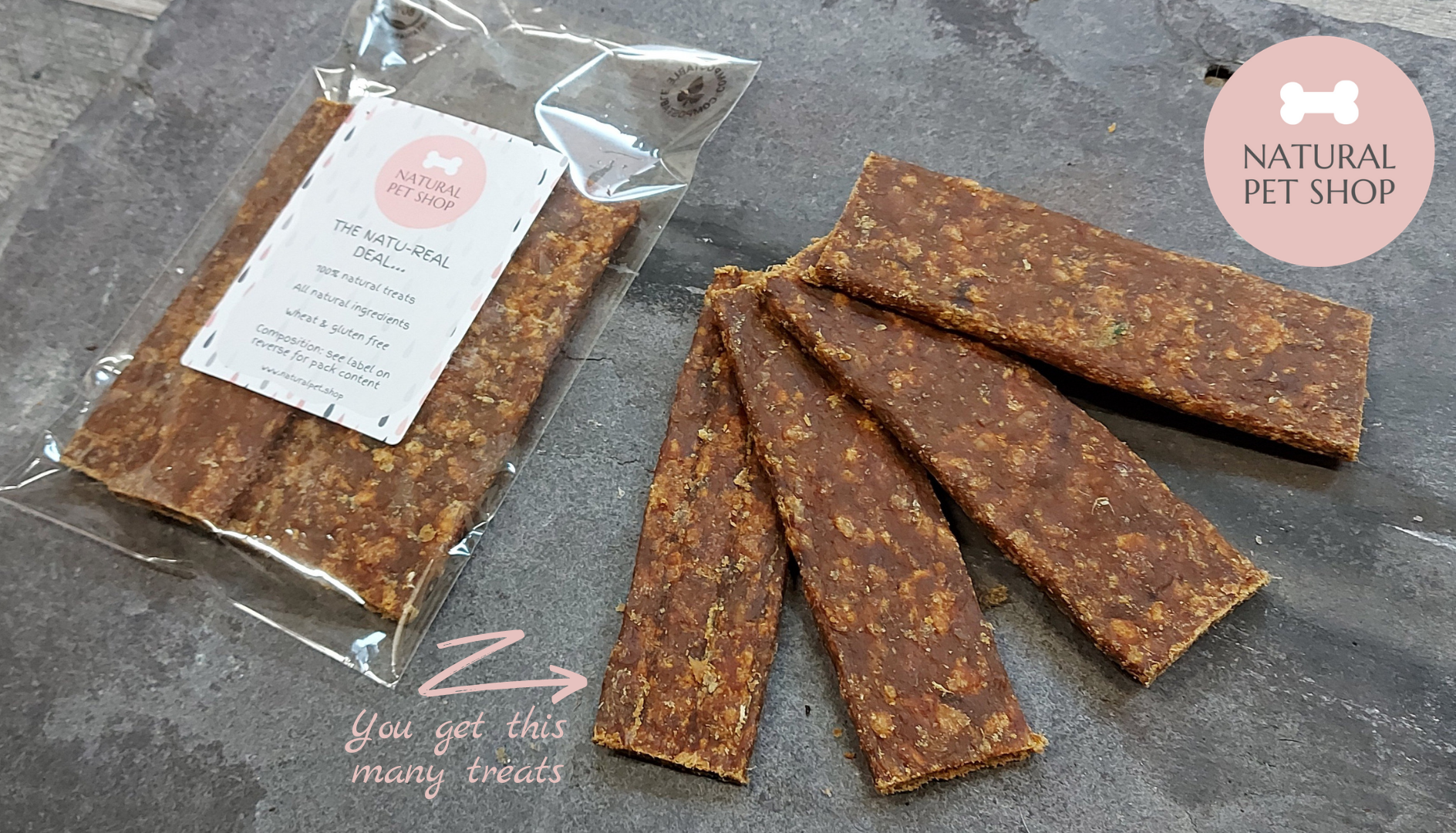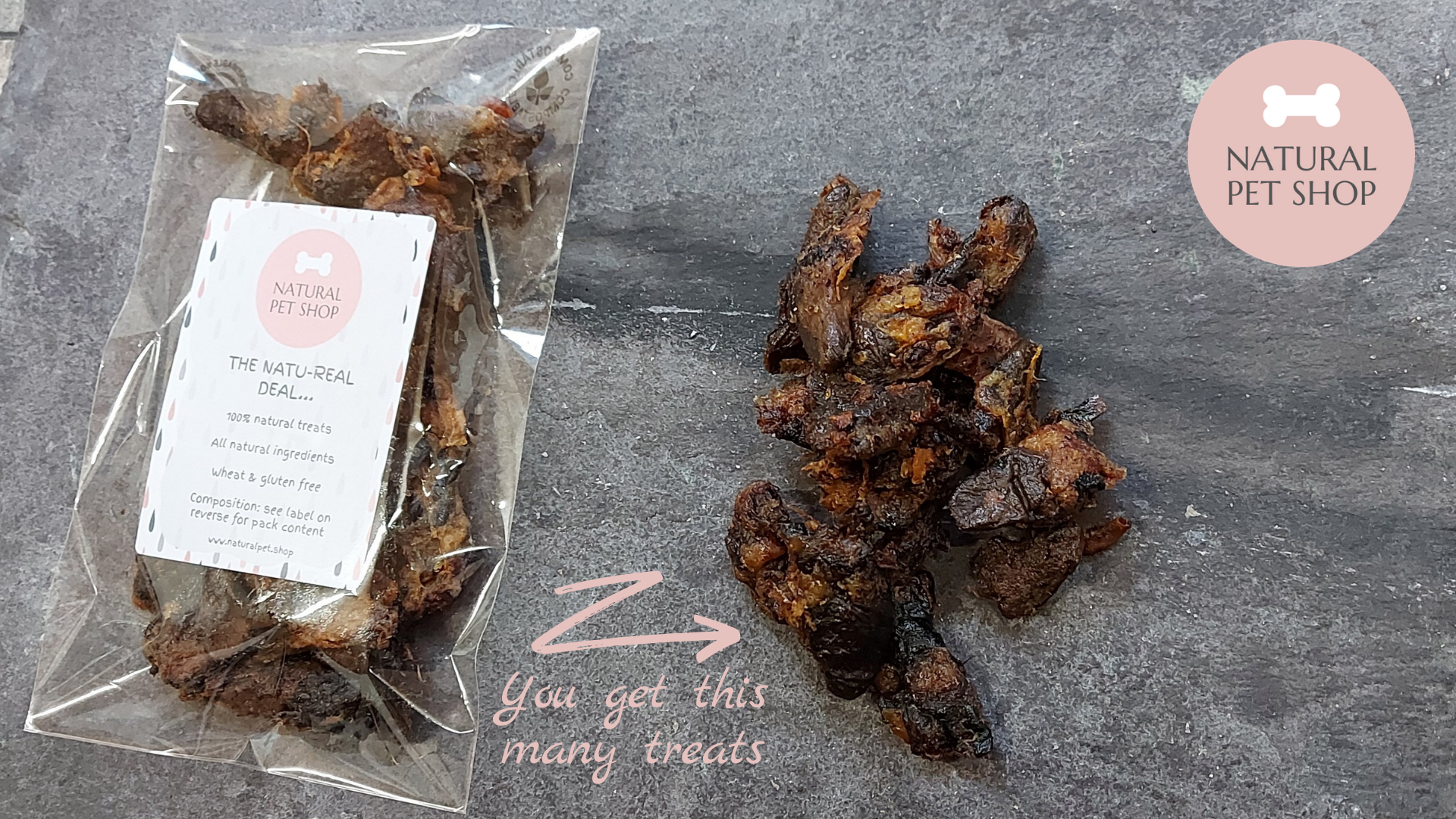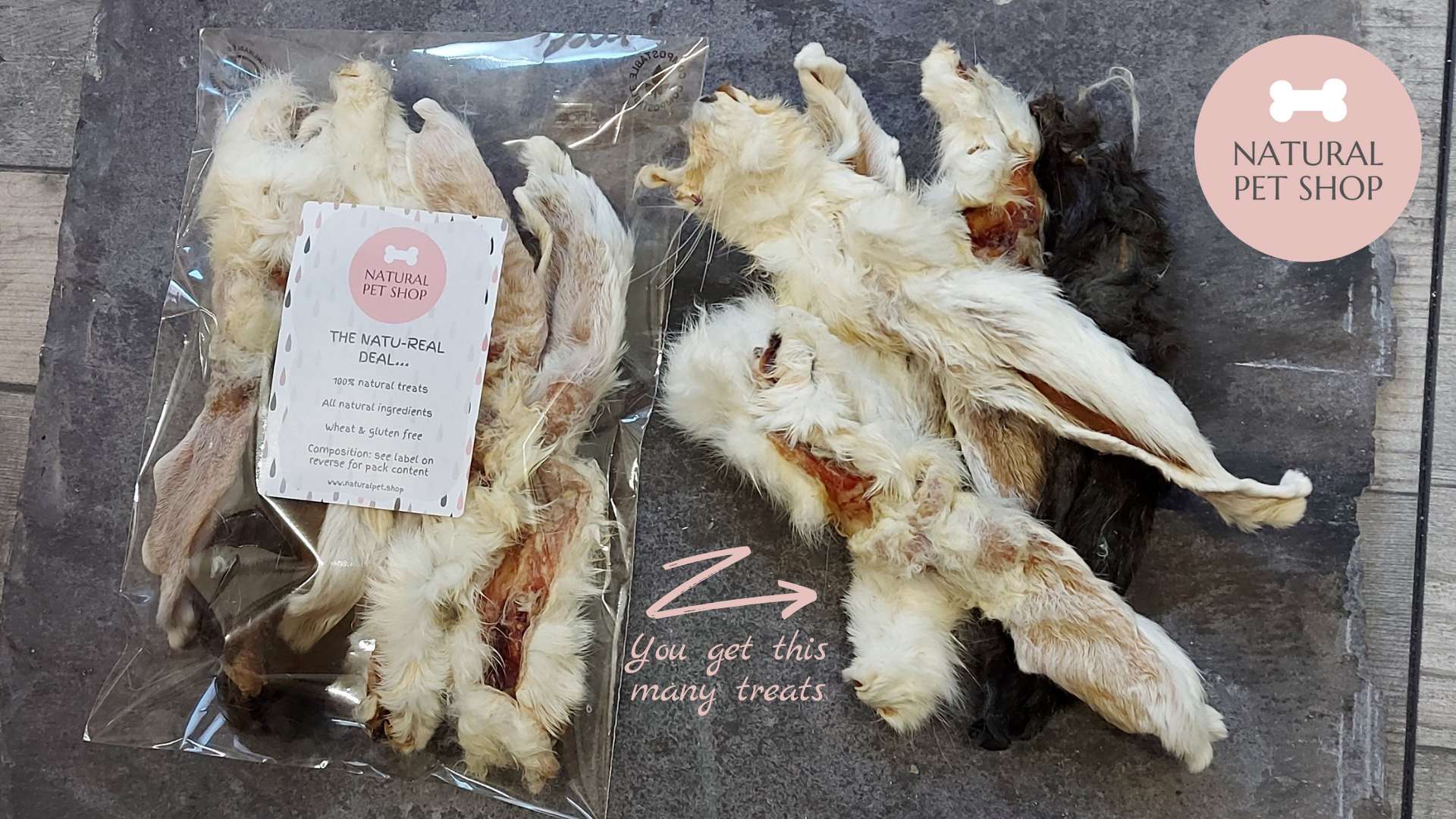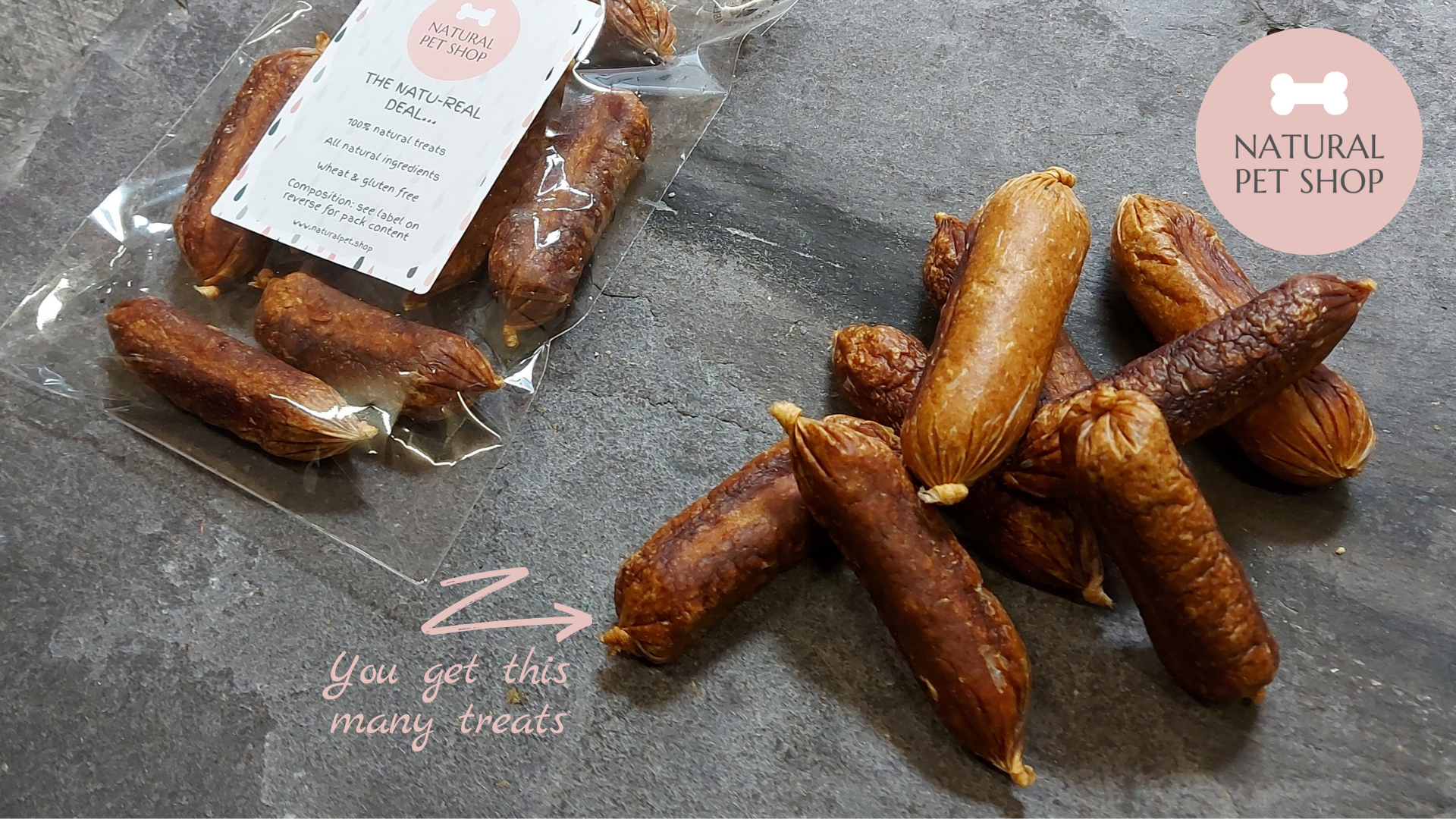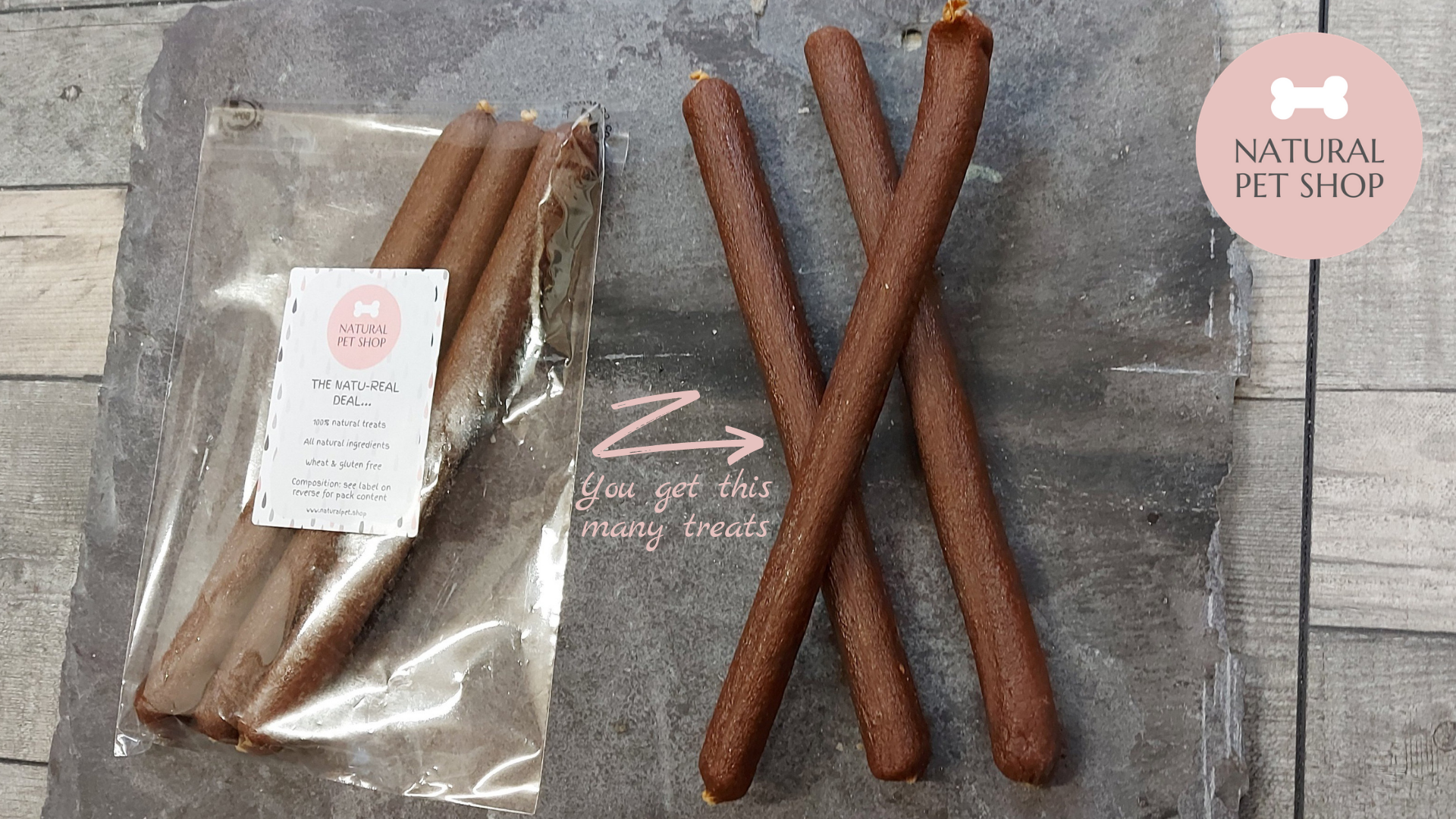 Jumbo Beef & Veg Sausages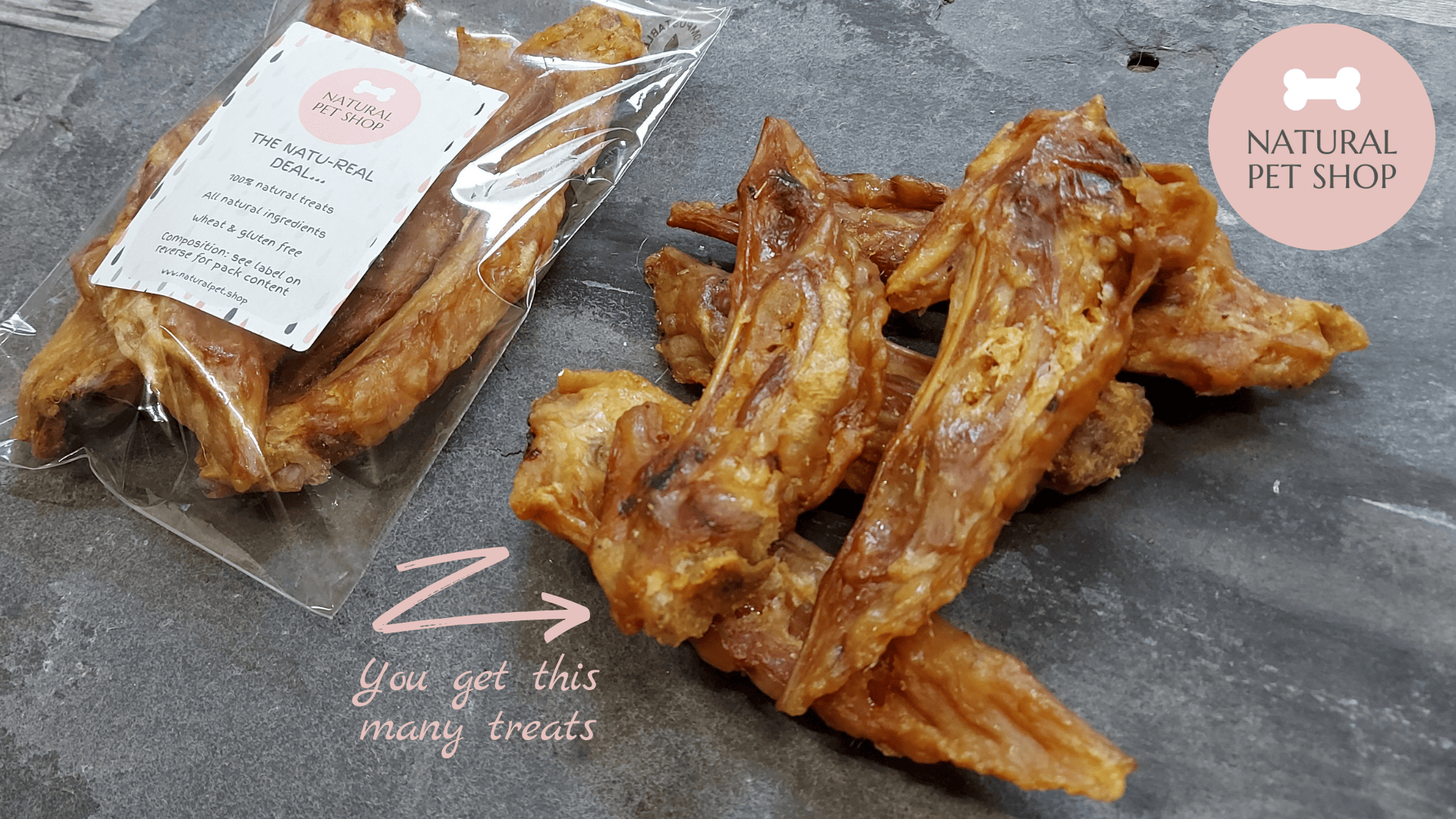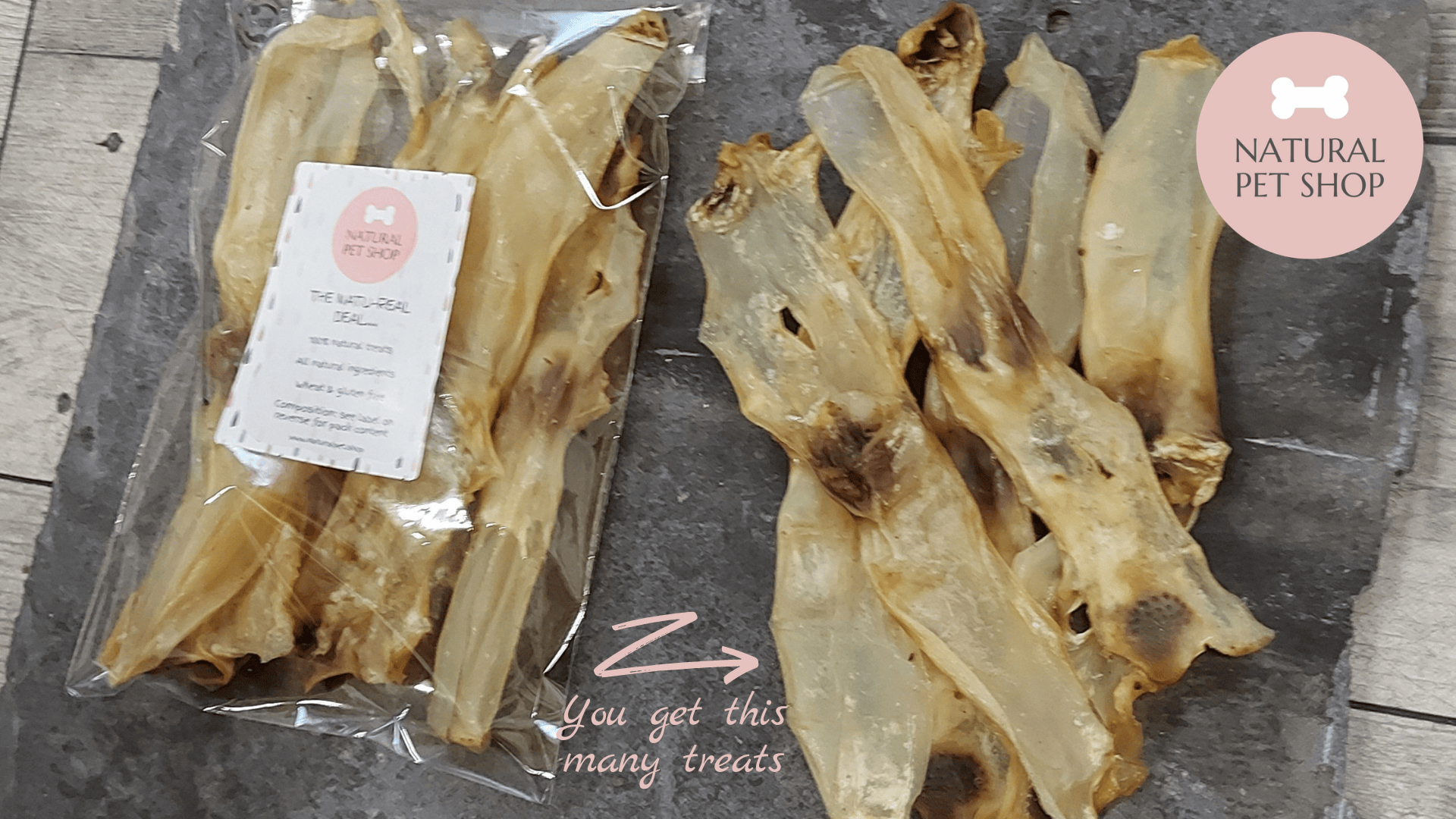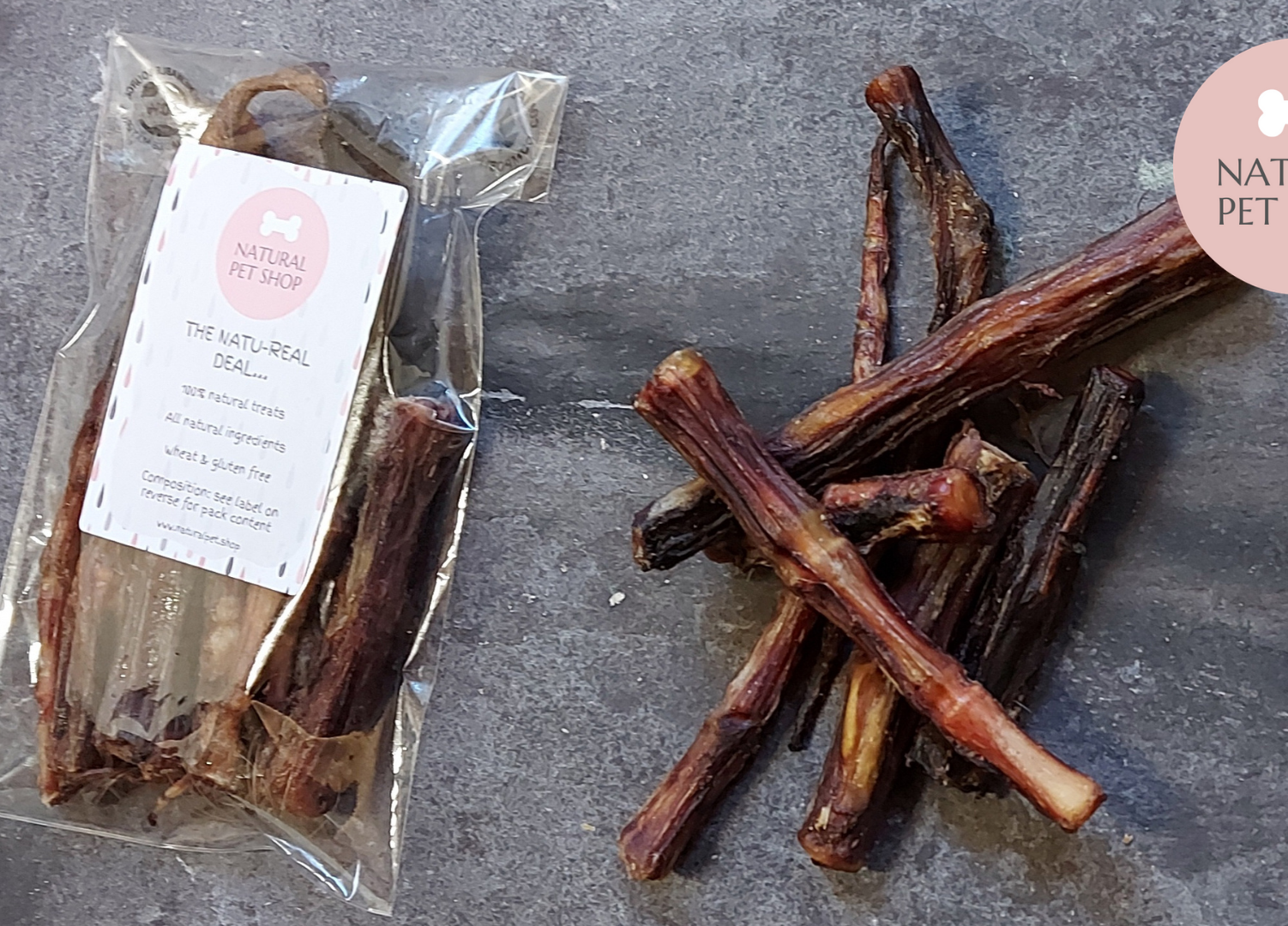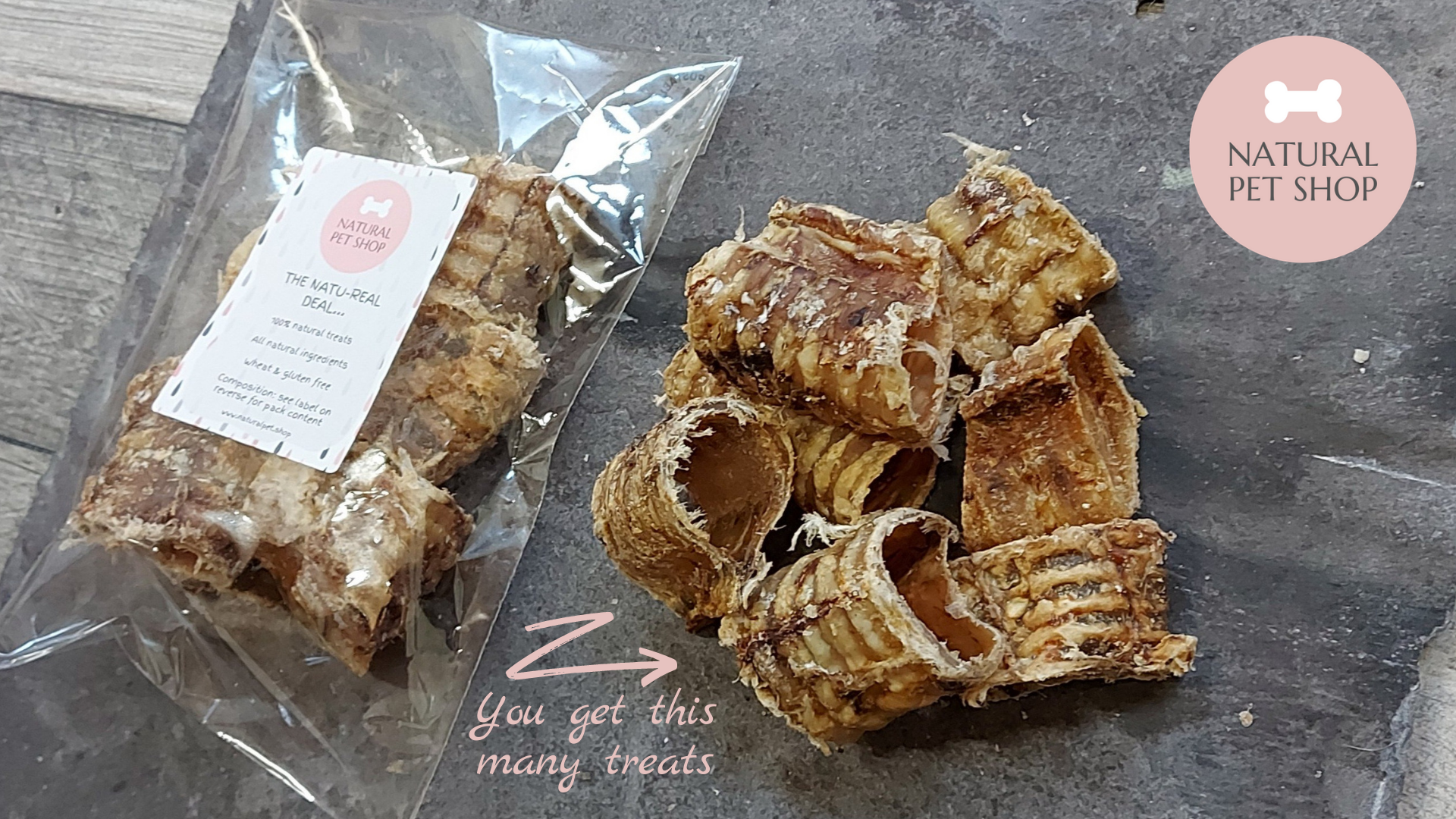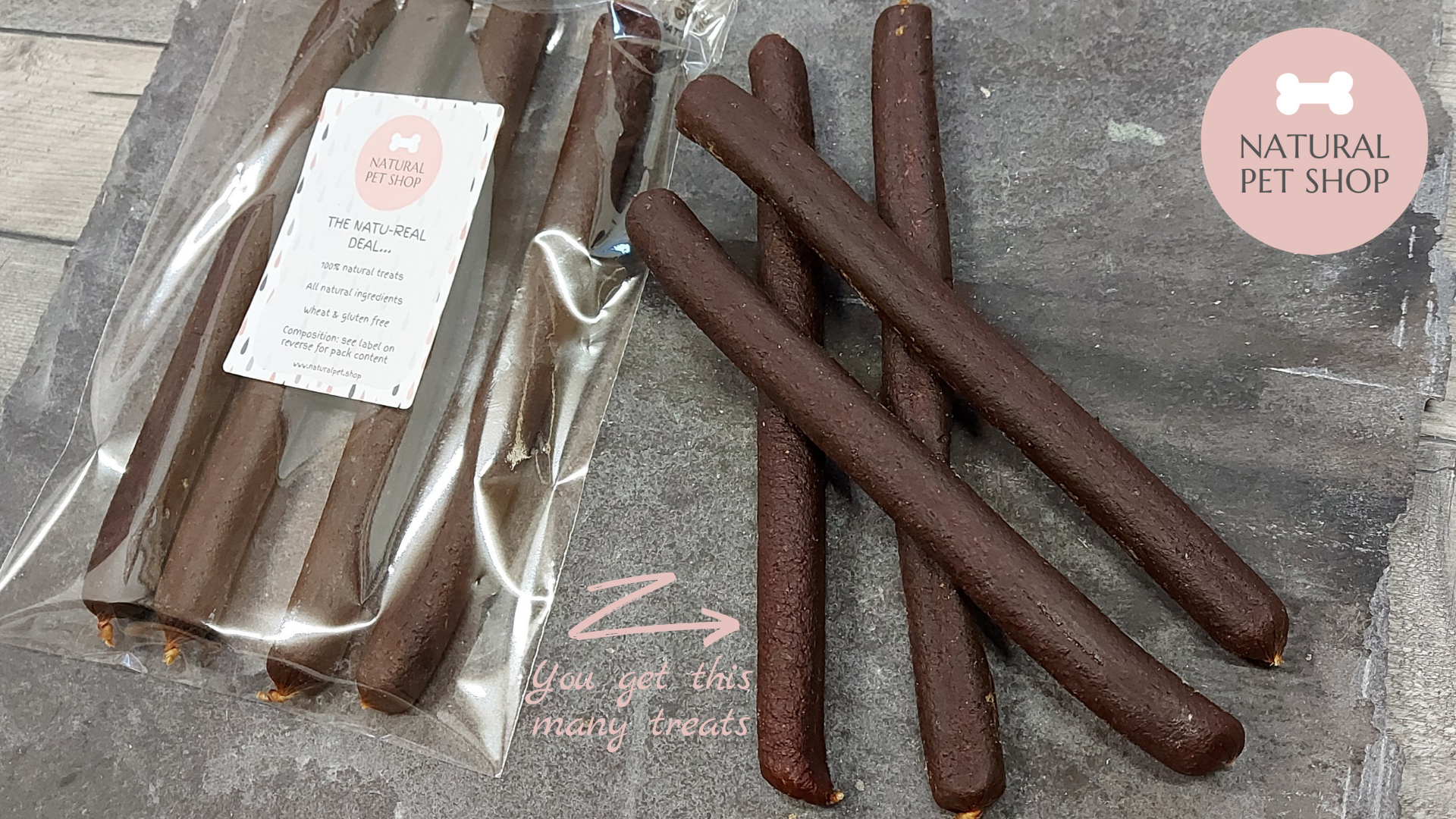 Giant Blackpudding Sticks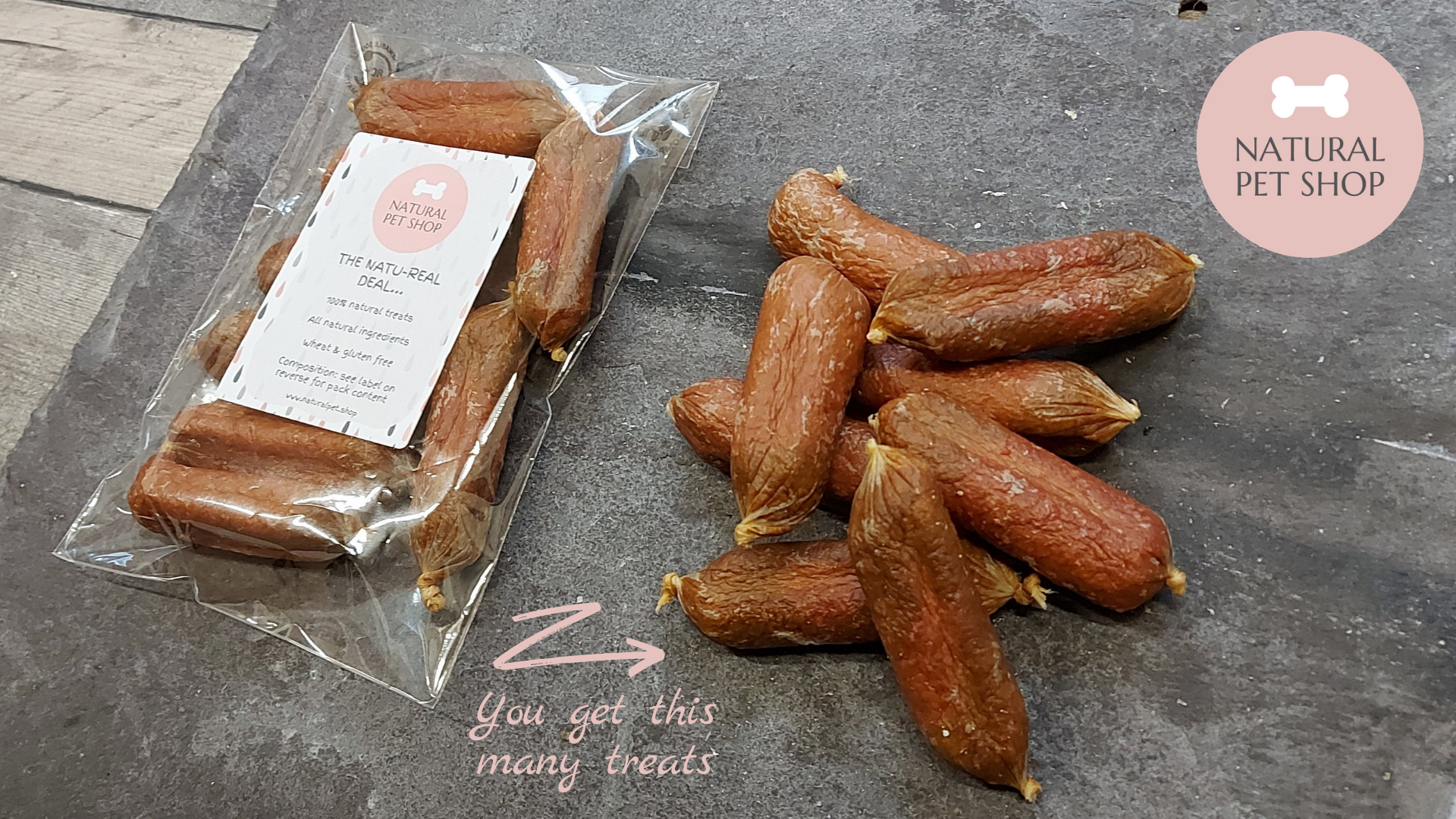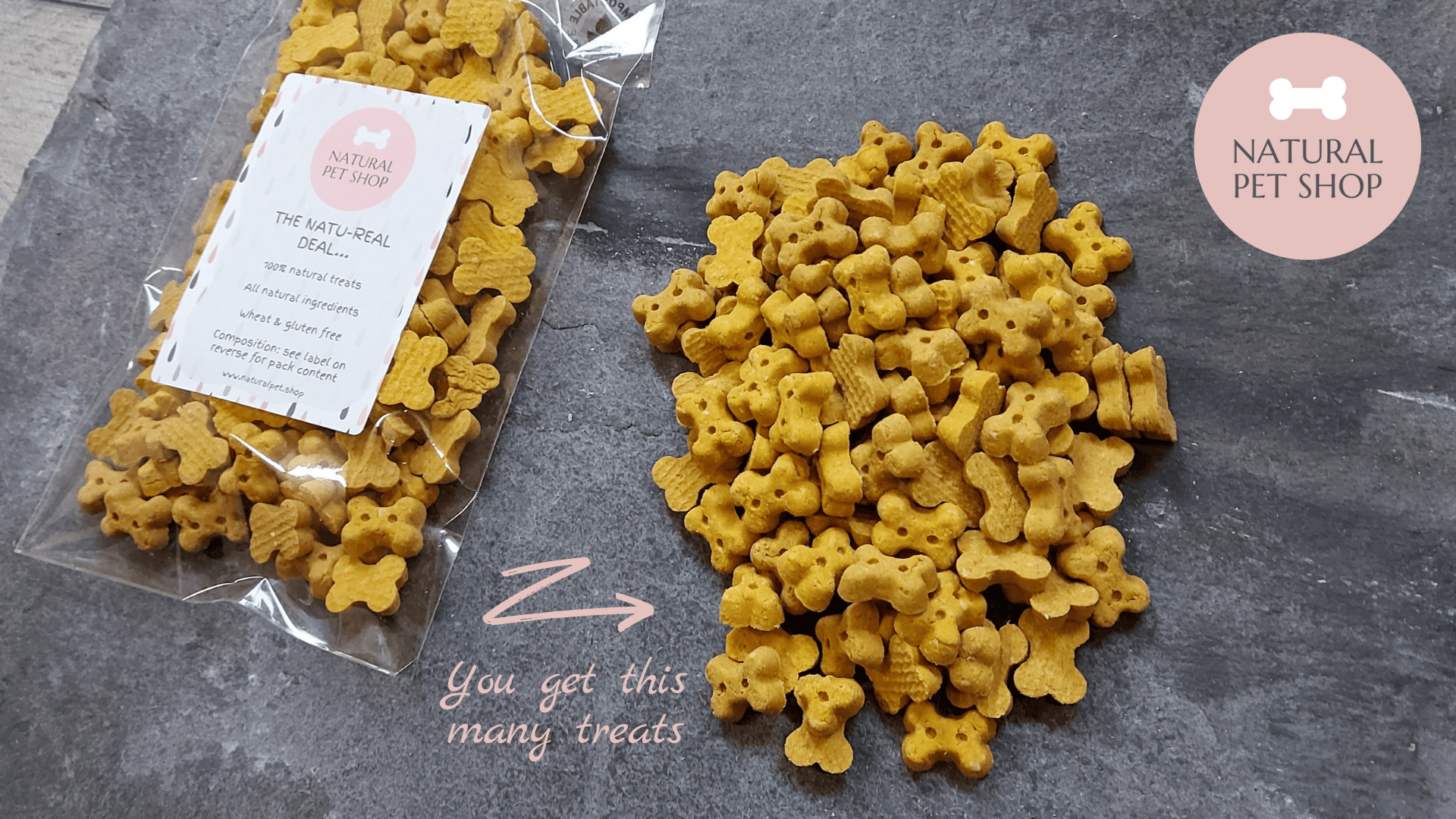 Mini Cheese Bites (PuppyBox)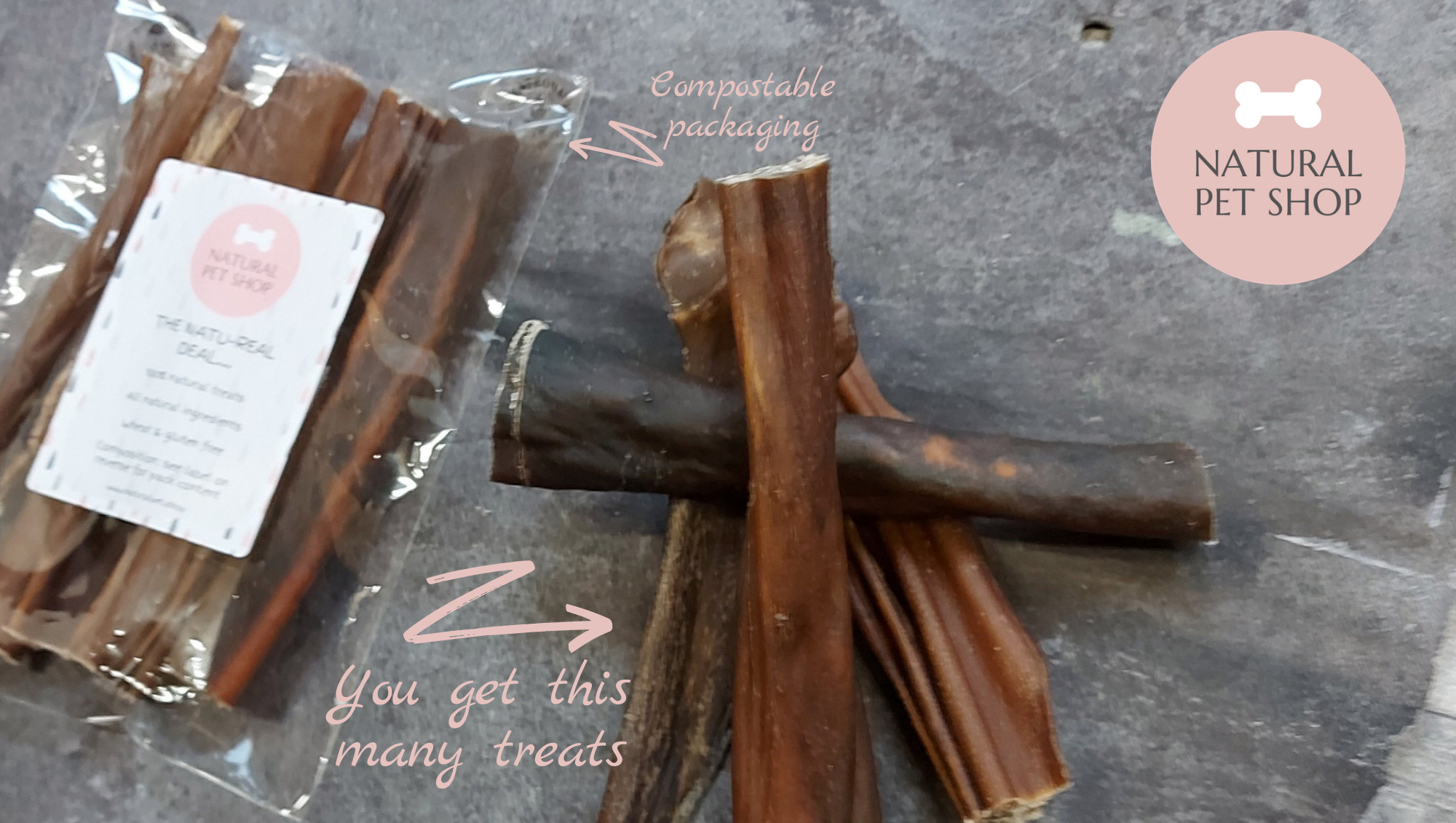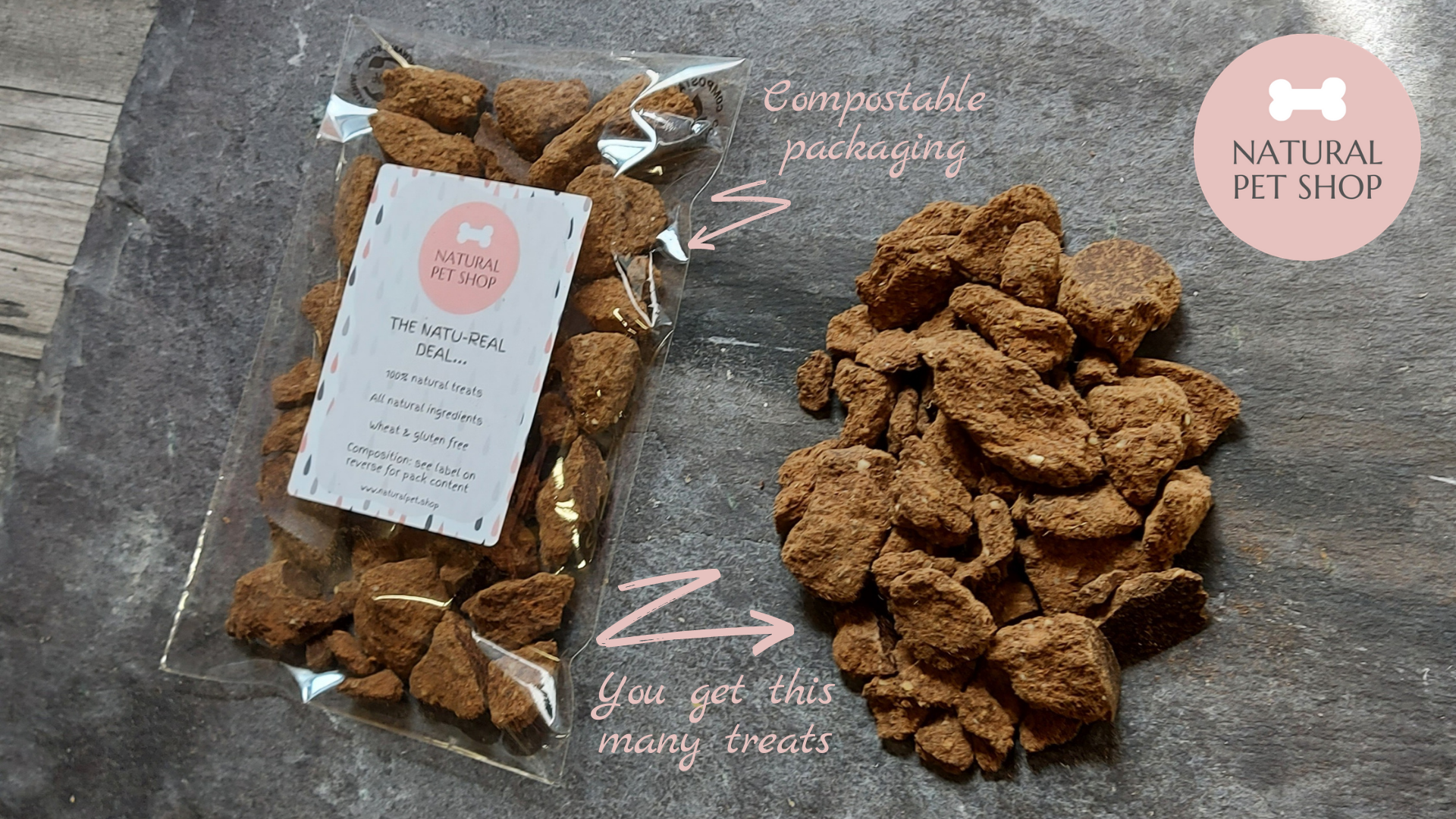 How many eco-friendly dog toys do I get?
Our MegaBox, PuppyBox and Supersized Box all come with one premium/large eco-friendly dog toy, or 2 standard/smaller eco-friendly toys. They will be made from sustainable, natural or recycled materials.
They include rope toys made from recycled t-shirts, plush toys made from recycled plastic bottles and balls made from natural rubber or natural latex. Below are photos of some of our eco-friendly toys: